Simon Super Rabbit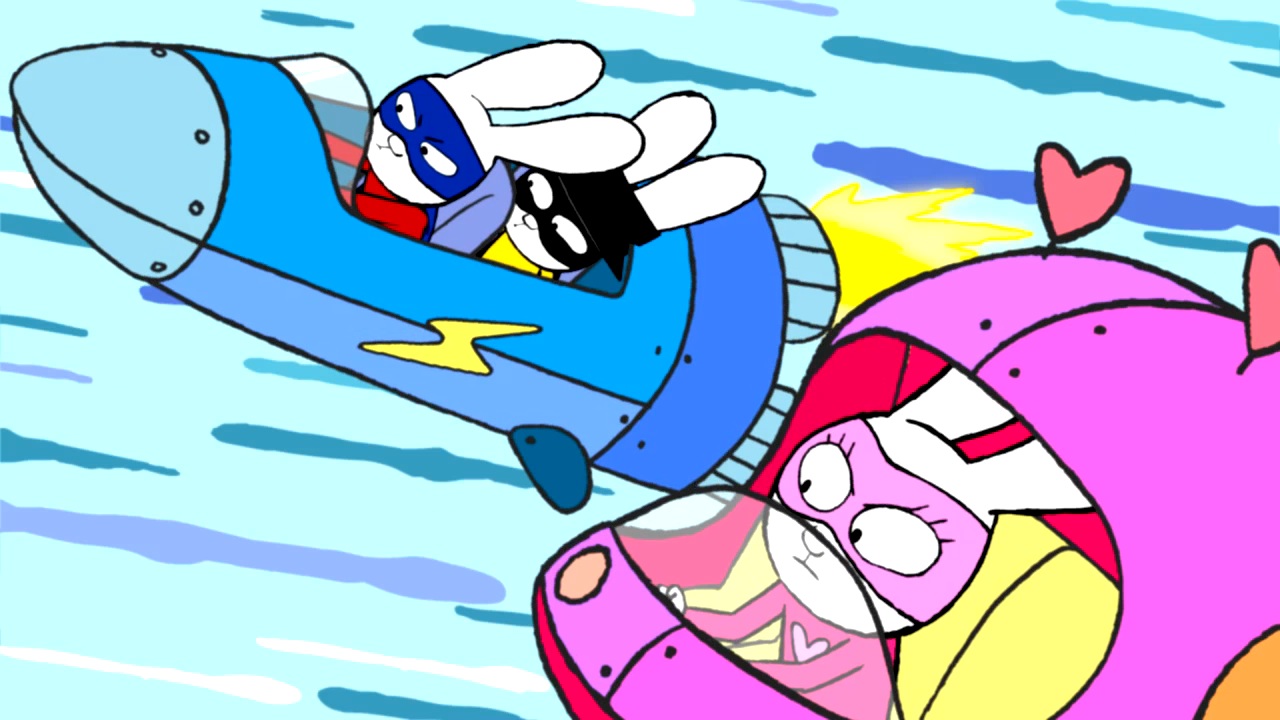 The new modern classic for preschoolers based on the runaway publishing success by Stephanie Blake.
Ratings winner on major TV channels worldwide. Already 7 million subscribers and over 3+ billion views on YouTube and 5+ billion views on Giphy.
The first three seasons explore SIMON's daily life while Season 4: Simon Super Rabbit is a new take on SIMON's life, exploring his imaginary world as he goes about playing super hero! 
Currently in production, Season 5 is also Super Rabbit-themed.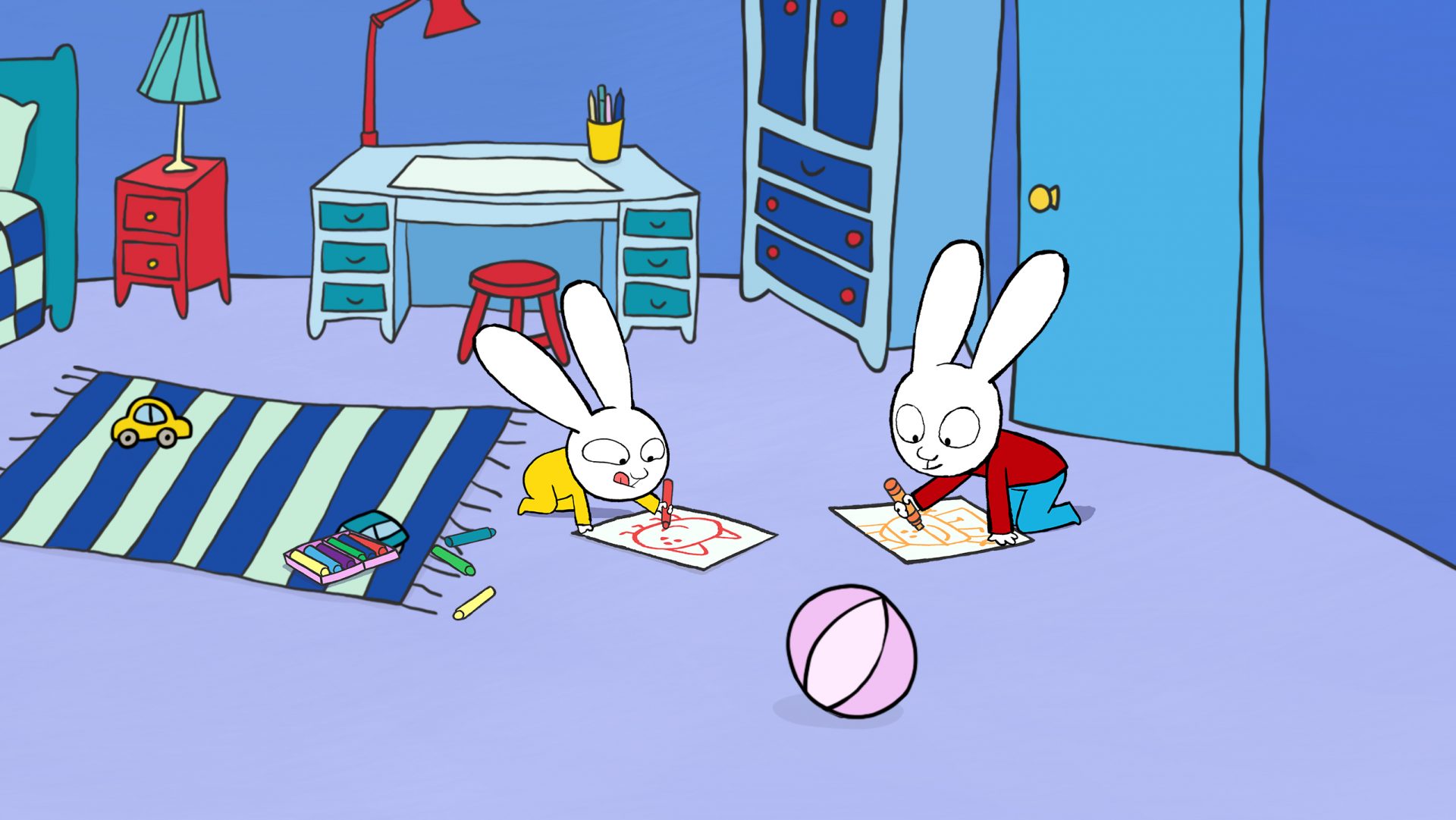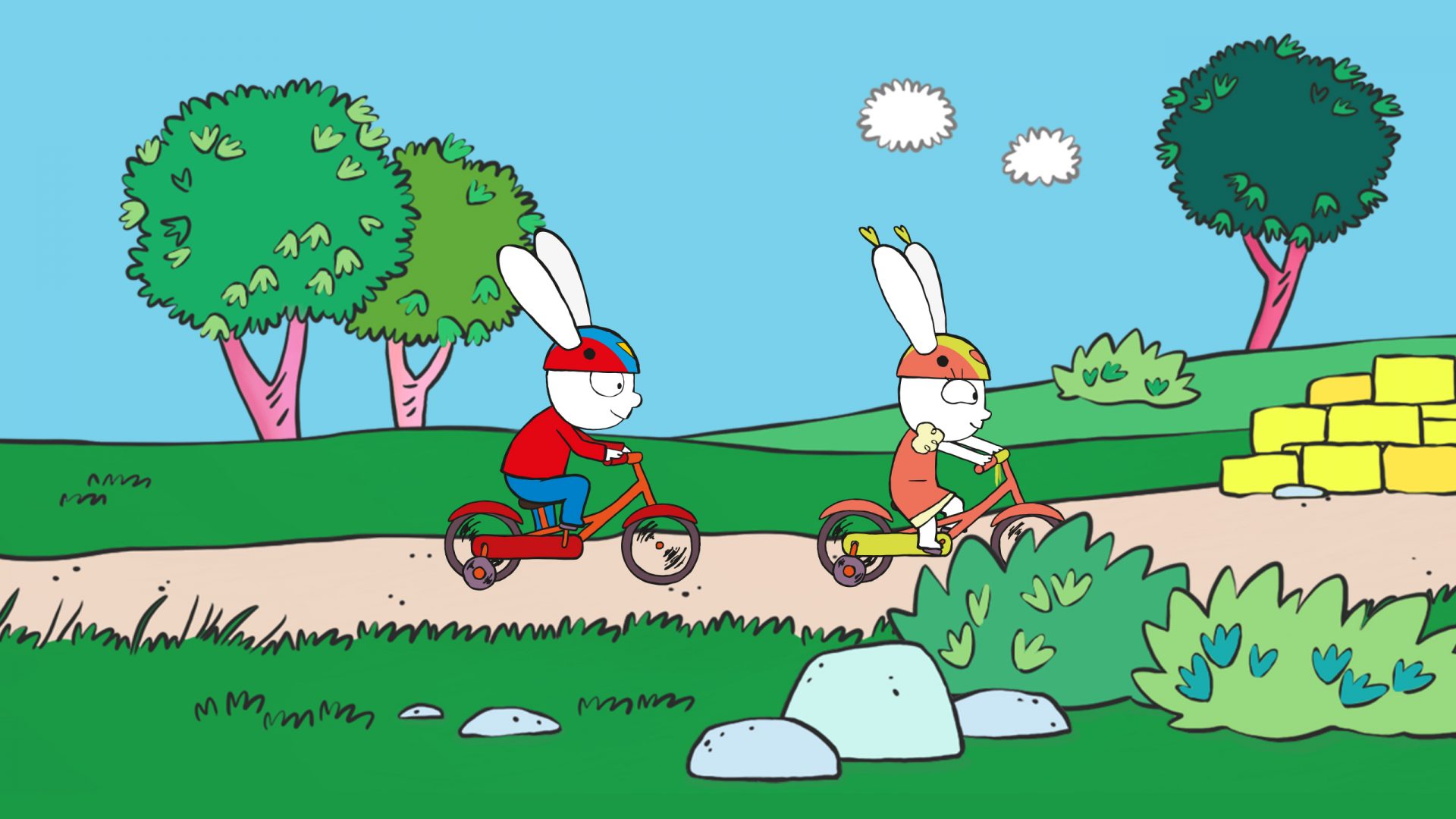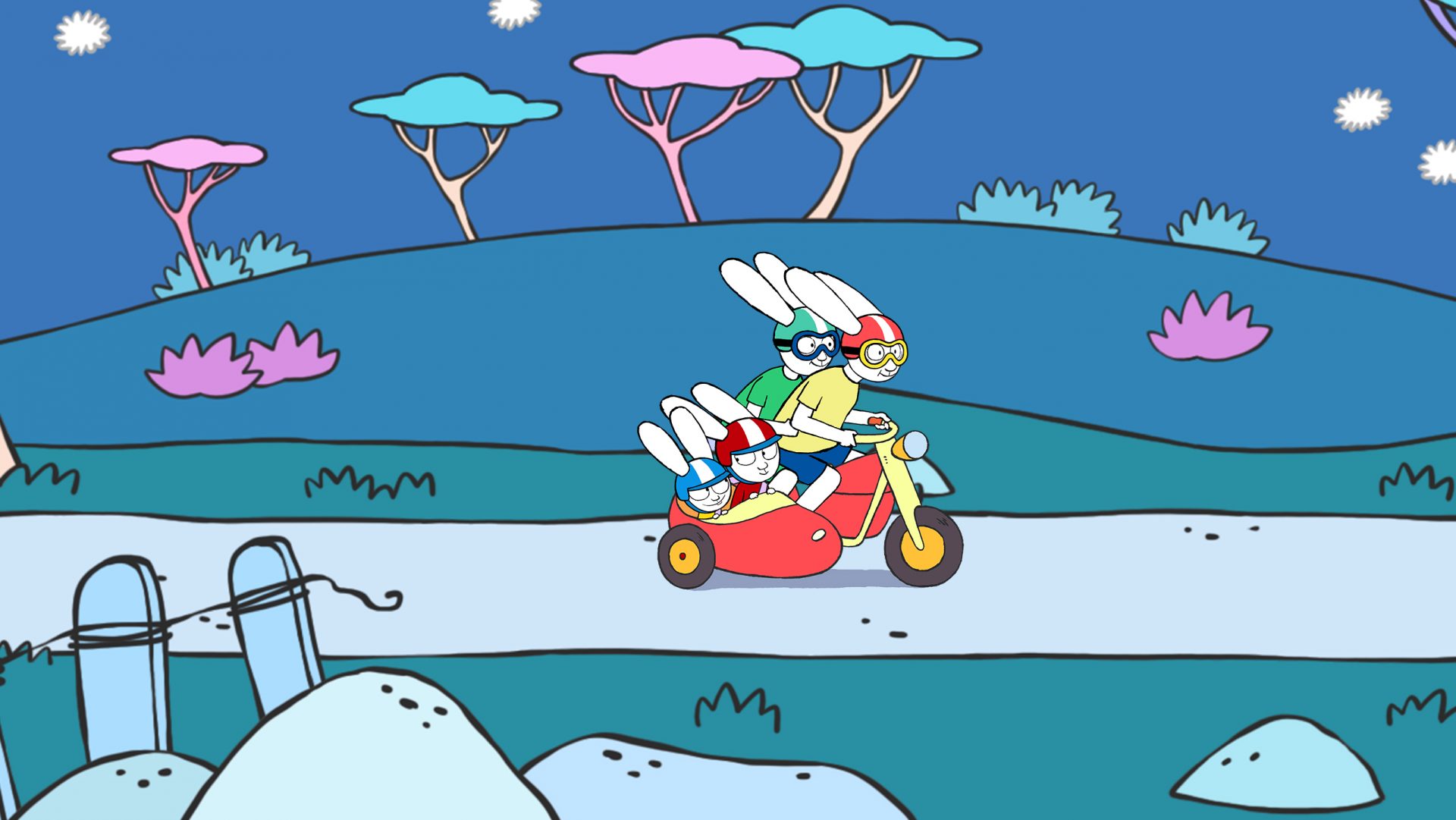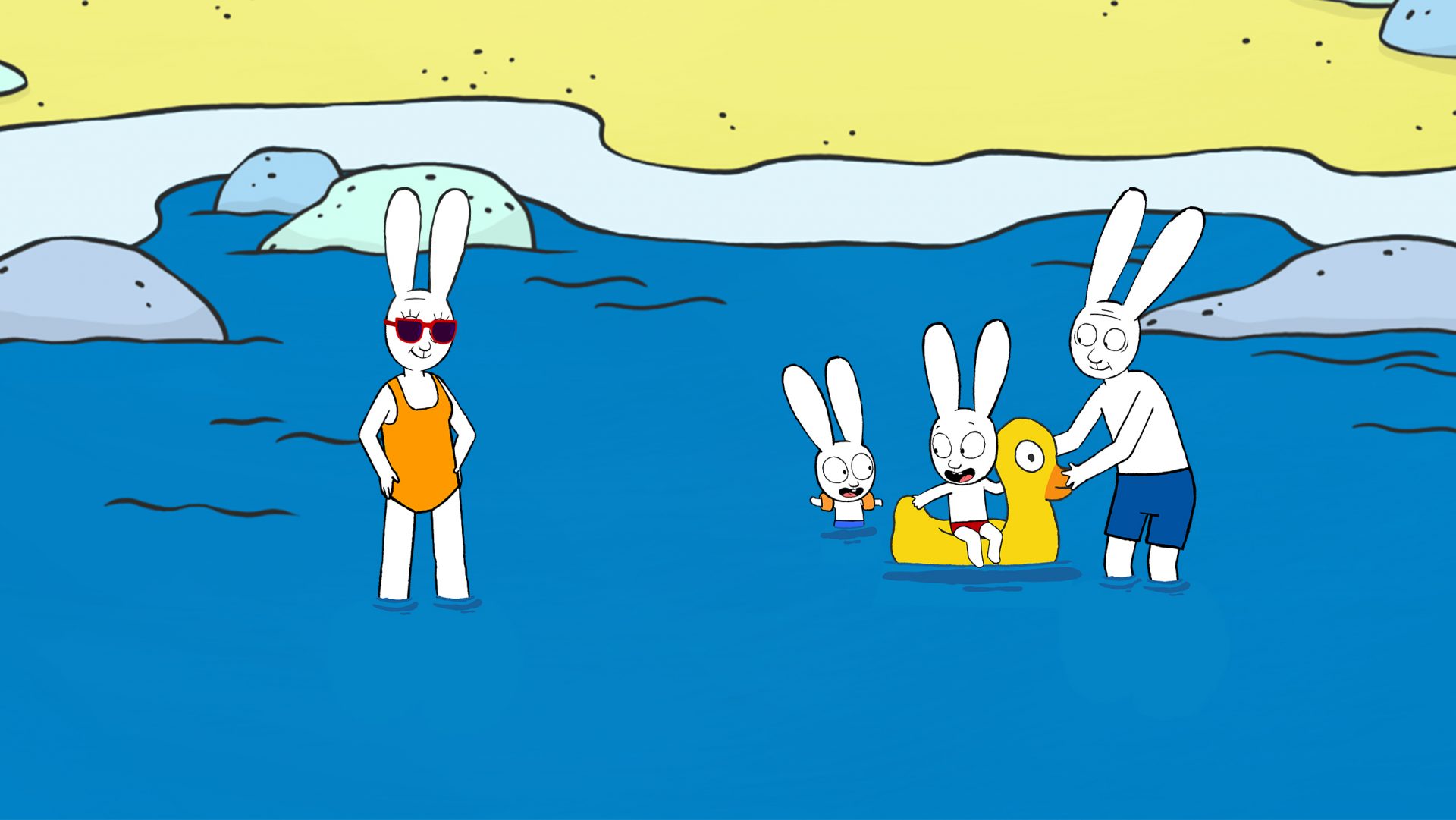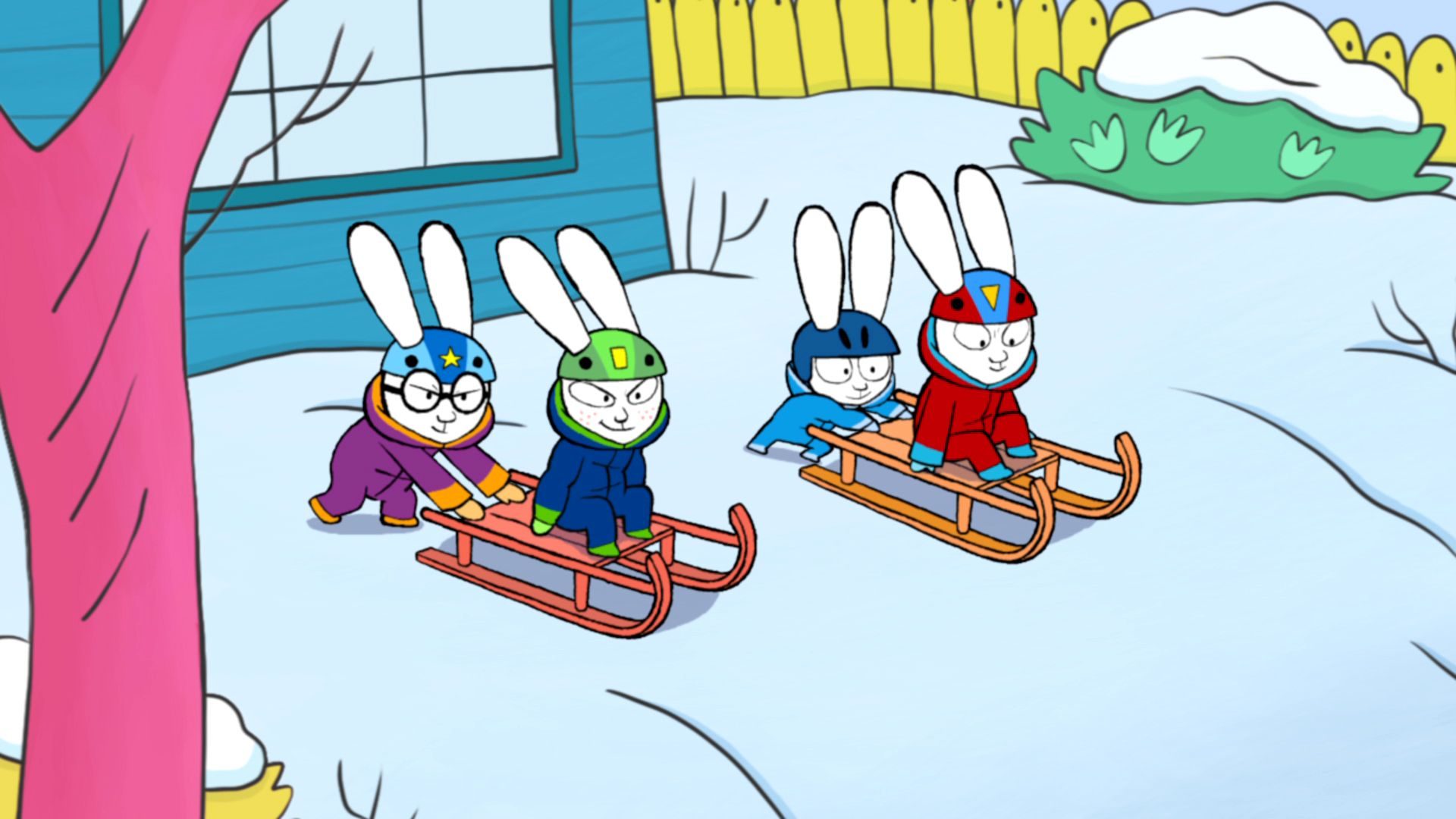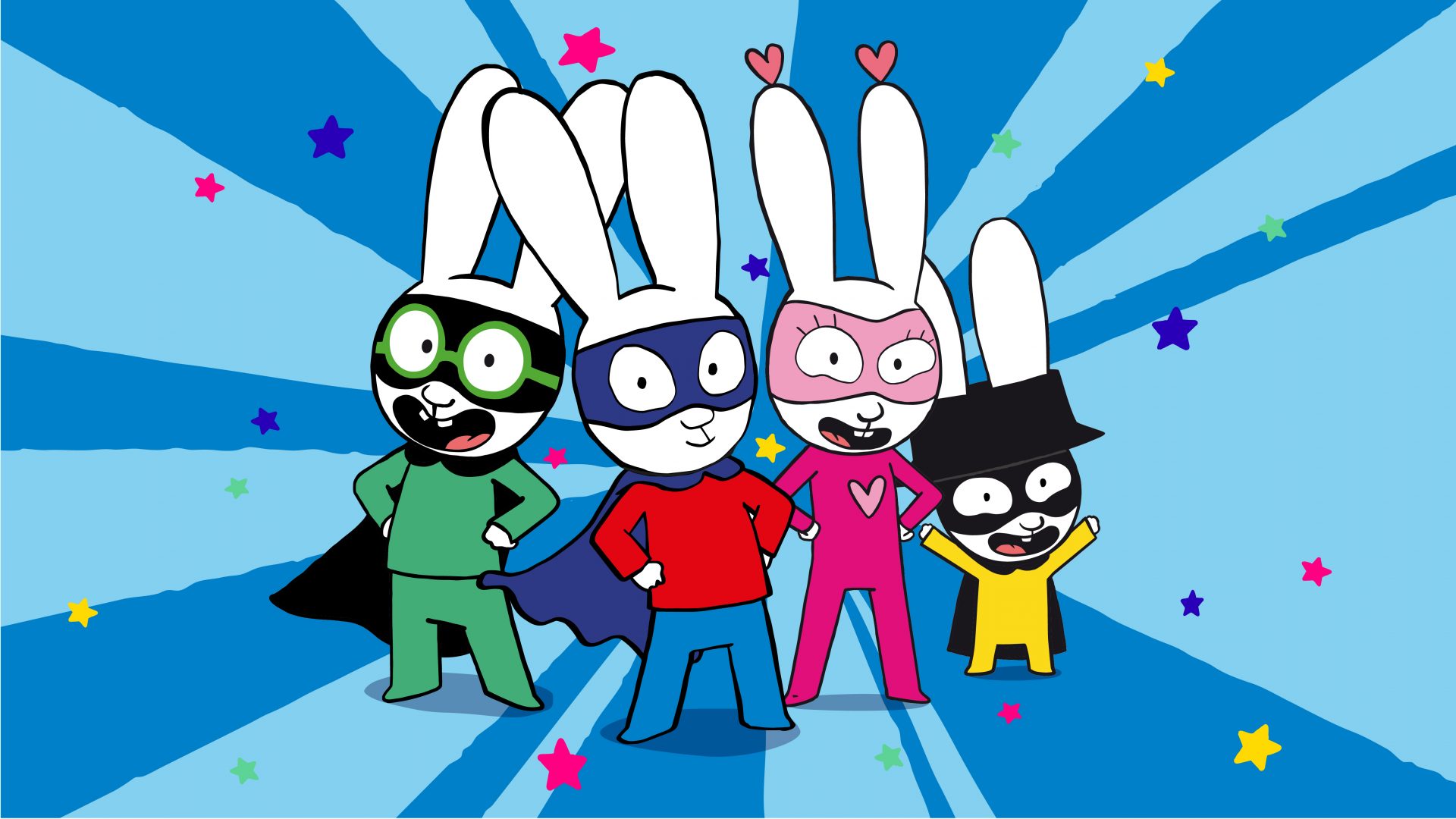 Awards
Xiamen International Animation Festival

China — Official Selection 2023 : Animated TV Series

Golden Kuker

Sofia, Bulgaria — Official Selection 2023 : Episode from Animated TV Series

La Guarimba Film Festival

Amantea, Italia — Official Selection : La Grotta dei Piccoli 2022

Los Angeles Animation Festival

Los Angeles, USA — Finalist : Best Short from a Series 2021

World Festival of Animated Film

Varna, Bulgaria — Official Selection 2021

San Diego International Kids' Film Festival

California, USA — Official Selection 2021 : Short Film

Golden Kuker

Sofia, Bulgaria — Official Selection 2021 : Episode from Animated TV Series

Flickers' Rhode Island International Film Festival

Rhode Island, USA — Semi-Finalist 2020 : Animated Competition

Chicago International Children's Film Festival

Chicago, USA — Official Selection 2019

FICCI BAF

New Delhi, India — Official Selection 2018

Festival National du Film d'Animation

Rennes, France — Official Selection 2018 : Pour les tout petits

Stuttgart Festival of Animated Film

Stuttgart, Germany — Official Selection 2017

Annecy International Animated
Film Festival

Annecy, France — Official Selection 2017

Xiamen International Animation Festival

China — Winner : Best Animated TV Series (Silver Dolphin) 2017
Next program
Monster Shaker